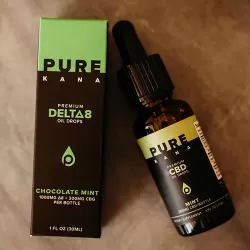 Some conditions require faster-acting CBD products and that's what our oils and tinctures are for. Simply CBD Granbury also has CBD oils and tinctures to help you feel that relief faster through sublingual administration, vapor producing devices, or mixed in food and drinks. 
Our CBD oils and tinctures are best used for acute problems that need quick relief and through sublingual (under the tongue) administration, where smaller amounts are absorbed faster by blood vessels. The effects of CBD oils and tinctures ingested this way may last up to 8 hours, providing longer lasting relief than CBD edibles or low THC gummies. 
You can also use Simply CBD Granbury's CBD oils by vaping if you're not comfortable with sublingual administration and need quick relief. CBD vaping can provide you faster relief too, but the effects won't last as long as sublingual administration.
Specific CBD Oils can be used topically for a localized effect. But it has to be paired with the proper carrier oil in order for them to work as intended. 
Uses For CBD Oils and Tinctures 
CBD does not produce any feeling of the "high" commonly associated with taking THC. Rather, it tends to produce a calming effect. 
Before trying any CBD Products, we advise all of our customers to consult a medical professional.